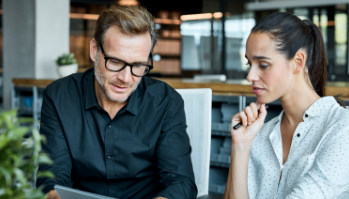 IREM: The Asset Manager's Role in Business Planning, Budgeting and Analysis
On Demand
This one-hour course will explore the various ways in which real estate asset managers participate in business planning, budgeting, financial analysis and market analysis activities, as well as how they engage property managers to help them complete these tasks. Emphasis will be placed on best practices that can be adopted by both asset managers and property managers to increase their effectiveness in each of these areas. After completing the course, participants should be able to:
Knowledgeably discuss how property-level business plans are prepared, evaluated and revised
Discuss the types of financial analysis asset managers are frequently called on to conduct
Explain the ways in which market analysis informs all asset management functions
Dustin C. Read, PhD/JD, serves as an Associate Professor at Virginia Tech where he holds the William and Mary Alice Park Junior Faculty Fellowship in the Program of Real Estate. His teaching and research interests include asset management and property management, as well as real estate development and land use policy. Dr. Read is a former NAIOP Distinguished Fellow, a 2018 inductee into the Institute of Real Estate Management's (IREM) Academy of Authors, and a six-time recipient of honors from the American Real Estate Society for his contributions to real estate theory and practice. His research has appeared in a number of leading academic journals including the Journal of Real Estate Finance and Economics, Journal of Real Estate Research and Journal of Real Estate Portfolio Management.
The Services and products specified on this Order are provided in accordance with the same terms and conditions of the Agreement, which is incorporated by this reference as if fully set forth herein.
---
No review found for this course
---
You may also be interested in
Declare Interest
You will be added to the interest list for .